Formulate new global public-private partnership covering key stakeholders, e.g. Indigenous communities, public and private entities, research and academic institutions and consumers, to create a global research initiative and knowledge repository  to integrate Indigenous Knowledge into the Food Systems.
Define the components, procedures and best practices using Indigenous knowledge with technology-based repository covering frontier technologies for development of a portal to capture, process, analyse and present for a structured framework to support food systems for climate and other global priorities.
Inspire engagement of Indigenous youths to develop entrepreneurship tools and technology transfer by highlighting importance of preservation of Indigenous knowledge for Sustainable food systems and long-term economic gains.
Identify and mobilize potential public and private financing mechanisms to implement this global collaborative initiatives to help advance related bold ambitious targets by the UN Food Systems Indigenous leadership.
Global Research Initiative and Knowledge Repository to integrate Indigenous Knowledge into the Food Systems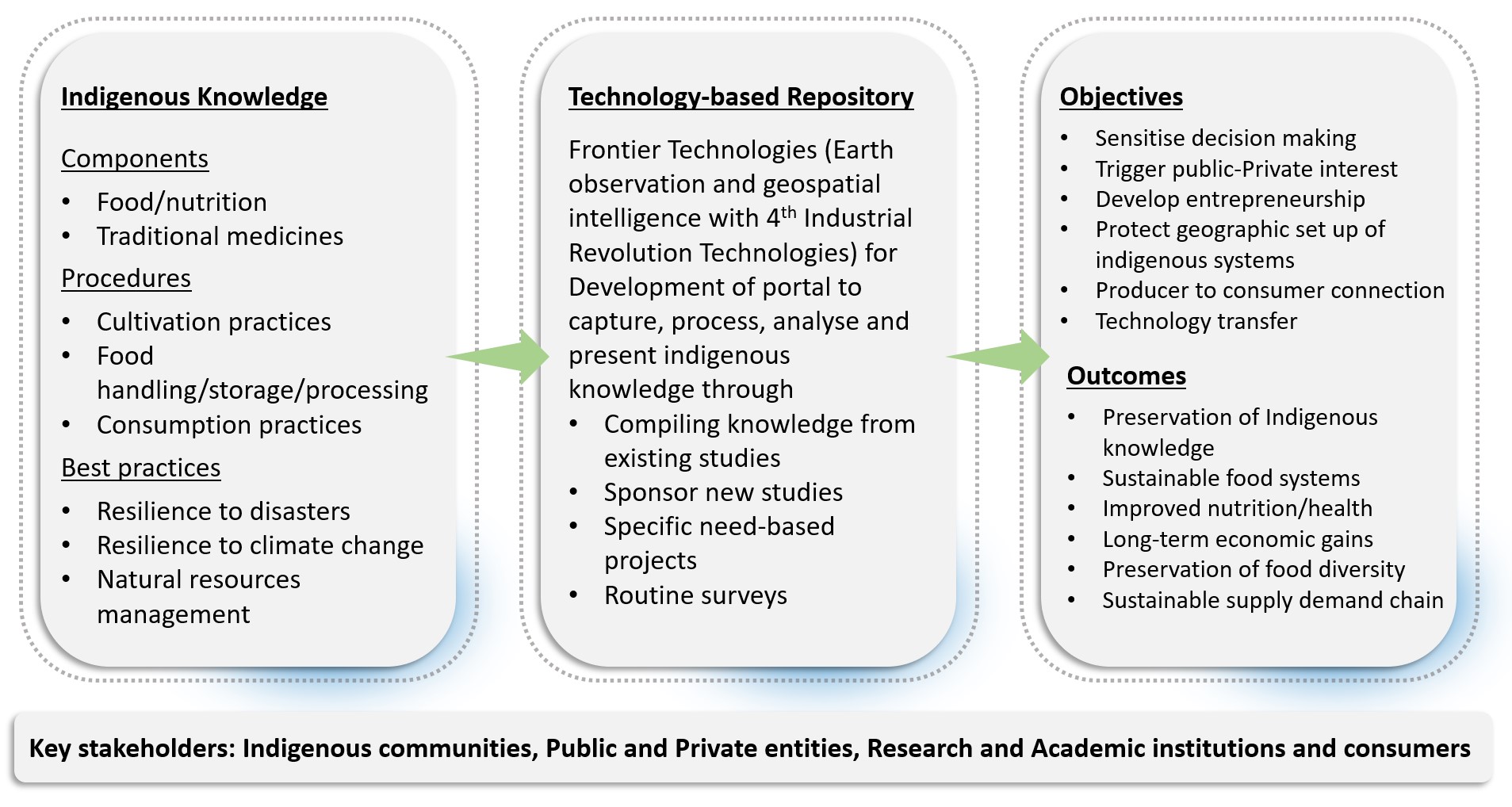 Call For Expression Of Interest To Join
Global Research Initiative and Knowledge Repository
to integrate Indigenous Knowledge into the Food Systems